Ready to supercharge your life and career?
When was the last time you made space for yourself? To really reflect on where you are in life? Where you want to go? Who you need to be to get there?
When was the last time you felt comfortable being vulnerable with a group of women; sharing your dreams, obstacles, and achievements?
When was the last time—if ever—you actually searched your heart for your own intuition, and that unique life purpose calling to you?
When was the last time you felt certain about your place in the world? That you didn't have to look around and make sure you're "getting it right"?
When was the last time you felt truly alive; so passionate about your vision and purpose for life that you literally jumped out of bed every morning eager to get started?

After years planning and facilitating professional retreats for nonprofit staff, Meredith realized her passion and purpose is utilizing her skills to offer life-changing retreats for women who feel like something is missing in their life. Thus, the Passion and Purpose Retreats were created.
These retreats are designed for women:
Burned out in their career; who need a new vision to reinvigorate their passion

Not sure if they've found their true passion and purpose

Who know something is blocking them from moving forward in life

Who want to have a lasting impact on the world

Searching for greater personal fulfillment

Who have reached the pinnacle of success and seek a new purpose outside of work
Wherever you are in life, your path has led you to this opportunity. The transformational experience offered during a Passion and Purpose Retreat could change everything for you and commence a whole new life adventure fueled by your authentic passion and purpose.
Travel is also one of the greatest educations and opportunities for personal development. It gets you out of your routine. It provides the chance to see things from a different perspective—especially travel in different cultures. And so many of us have a deep desire to see the larger world, to learn and grow in it, to spark inspiration for our passion and purpose.
Passion and Purpose Retreats evoke your sense of adventure by hosting our events around the world in unique locations that will inspire you. Whether it's Austin, Banff, Medellín, Florence, or Bali, each retreat venue is carefully selected to provide you the opportunity to explore your passion and purpose in life and spark your sense of adventure.
A recent Bloomberg article about personal development retreats and travel noted why it can be so important to invest in travel that transforms your life: "I constantly see people wrestling with frustrations that they need to unpack, and they just don't feel like they have the time," Marchant says. "There's nothing wrong with using your travels to recharge on the beach, but they can also be a brilliant vehicle to find those answers to the fundamental questions that we all have."
What to Expect
Each retreat is bespoke. That means it is tailored to the needs of each group that gathers. The retreats are centered around the belief that every attendee is unique. But every retreat is also a gathering of women who come together for a special period of time to learn from each other. The synergy, creativity and discovery fostered in these extraordinary groups is foundation-shaking and life-changing.
While there are fundamental development sessions covered in every retreat, content will focus on the topics most pertinent to that particular retreat's participants. Meredith spends time with each attendee before the retreat, and through a discovery session, we determine the highest value topics and issues to explore. Invariably, themes will emerge that will be addressed during group sessions. There is also time during the weekend to explore each woman's unique challenges and opportunities.
Popular topics include:
Imposter Syndrome

Uncovering core passions and purpose

Recognizing how perception creates reality

Fears that block higher levels of fulfillment

Dreaming big for exponential success

Discovering your core identity

Shaking off societal expectations/limitations

How to recreate your story

What core beliefs subconsciously drive your thoughts and actions

Retreats incorporate teachings, group discussions, individual reflection time, and other activities to help each woman realize her full potential, create a path forward, and receive the support and encouragement to launch exciting, fulfilling new endeavors.
These retreats will call you out from fear into power, from insecurity into certainty, from doubt into passion, from ambiguity into purpose. This isn't for the faint of heart. But for those ready, eager, and hungry for change, it will be the key that unlocks the future you currently only let yourself dream about.

Contact Meredith to learn more about upcoming retreats.
Limited spaces remaining.

Taking applications now. *Valid passport/visas required.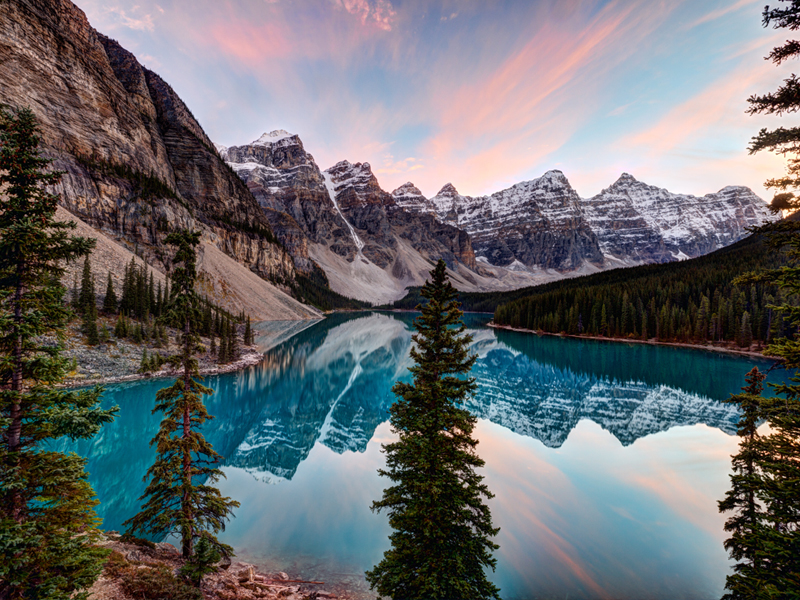 Taking applications now. *Valid passport/visas required.